eero Internet Backup is a nifty feature of the eero router that'll allow you to set up a nearby mobile hotspot or another WiFi network as a backup.

When the internet goes down, the router will switch to your backup source so that you can continue working, playing, and watching. It will even detect when the outage is over and will automatically switch back to your original internet connection, giving you one less thing to worry about.
Manage eero Internet Backup
You can manage eero Internet Backup from the Home tab in the eero mobile app.
Be sure to check that you have the latest version of the eero app by navigating to Settings > Troubleshooting > About.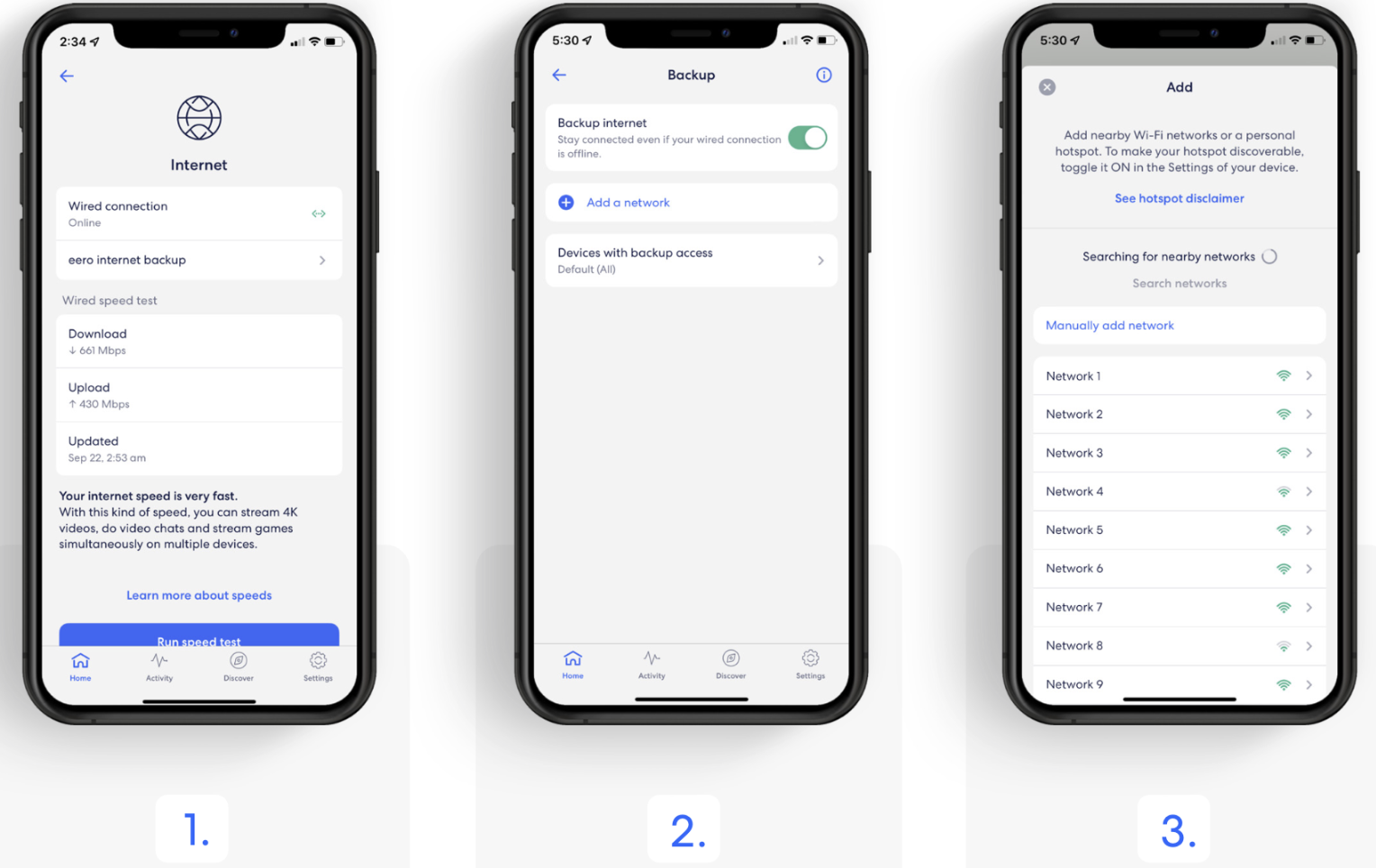 1. Tap on Internet and select eero Internet Backup
2. Toggle on eero Internet Backup to turn on
3. Click on Add a network. Select your network from the list and enter your password

Strengthening and Troubleshooting eero Internet Backup
Looking to improve network performance or troubleshoot whilst using this feature?
Click here for tips on how to maximise the potential of eero Internet Backup