Know someone in need of better broadband? You can refer them to Brillband and we'll thank you both with a month free when they join! 🎁
How does it work?
If you are a Brillband customer you'll be given a unique referral code to share with your friends and neighbours.


Reach out to us if you don't know your code.


The person you have referred must enter your referral code when signing up. For everyone who signs up using your code and is connected for over 14 days, we will give you both 1 month free.


Your Da no longer sells Avon. He sells Brillband 💪
Where does the code get entered?
Here 👇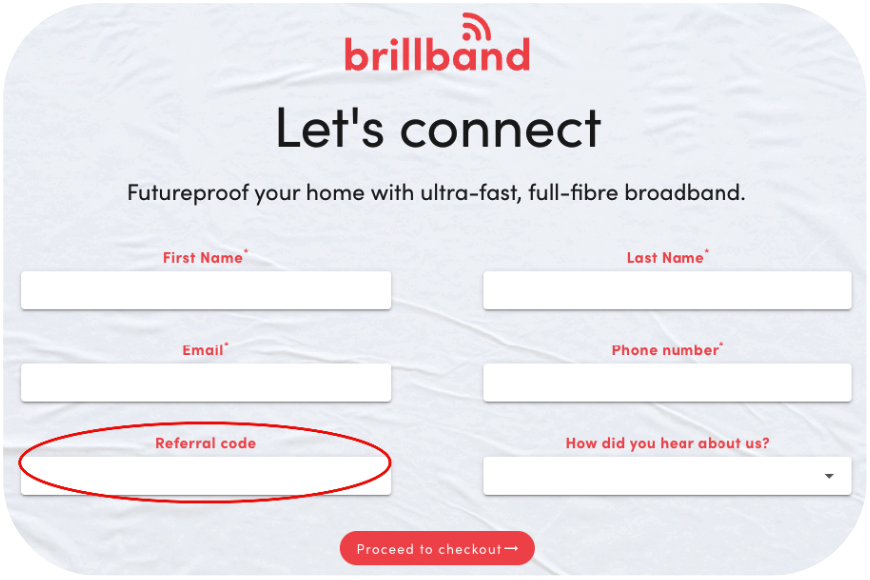 Please note: Rewards will be granted to referrers once the referee has been connected to Brillband for over 14 days, any bill due before then will not be discounted.